How much happier would we be if we spent more time moving with the force of life? Dancing, singing, making love, feeling sexy, walking in the woods, swimming at the beach, looking at flowers, spotting animals, telling stories and gazing at the moon - rather than always pushing ourselves along a path that we think is leading us to where we want to go?
We owe it to ourselves to acknowledge that our mind is much smaller than feminine life force within us. As it is the divine feminine that gives life to the mind in the first place. What if we were to let go of the expectations, we have for ourselves, and just became free to be. To have a human experience. To feel content with just living and loving.
My self-empowerment retreats have been all over the world, connecting beautiful heart-open women from all over our planet who have all felt the call.
With daily yoga and meditation practices, flower play and offerings, manifestation workshops, sound healings, dance and magic movement, self-love portraits to tarot & astrology readings; these retreats will truly transform you.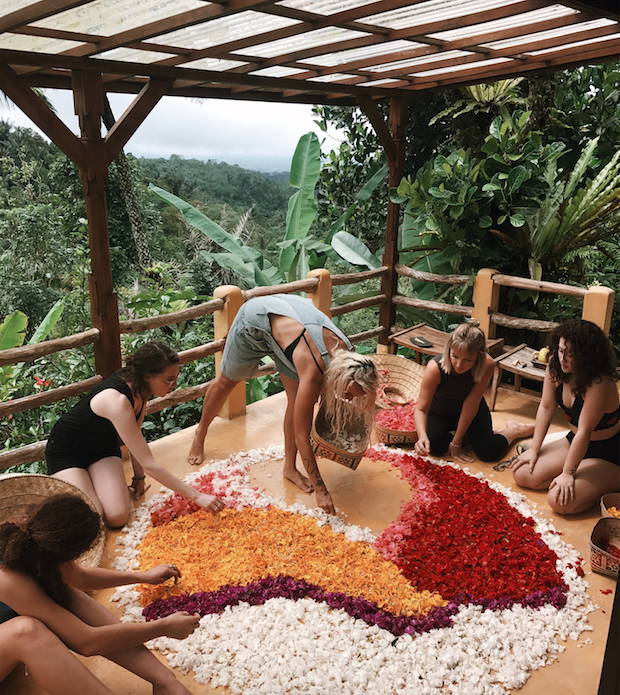 "I came across Sal's retreat by pure chance and immaculate timing. I can't even begin to explain how rewarding this experience can be for those whom immerse into this journey. It's magic how a week of stepping back, connecting with others and seeing true worth in yourself can ultimately change your life. Sal's flow, Sarah's yin, sound healing with Xoe and tapping with Teddi are some of the amazing things you will come across during your time on the retreat. In all this magic you just happen to be in a mecca of nature at Bali Eco Stay, a property located deep in the balinese jungle, abundant with wildlife and chi flowing through each water way/waterfall. They prepare fresh organic vegetarian food, which is picked on demand and is grown with permaculture methods. Sally nurtured all of us during this journey and has this way of creating a space for freedom, creativity and wild flow."
- Hannah Valente.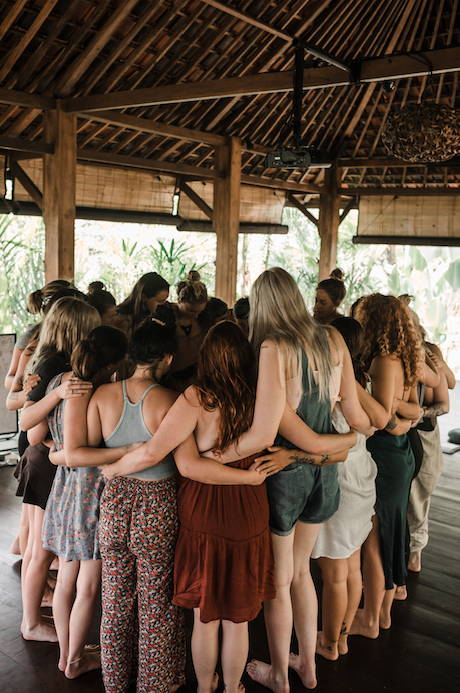 BALI
Come join us at the beautiful Bali Eco Stay. A completely self-sustained eco-friendly venue at the foothills of Mt Batukura, in Bali. The lodge is a hidden gem, located in the one of the most pristine and un-touched areas on the island.

The whole property is a tropical food forest, one of the most advanced permaculture systems in Bali. Everything that is served at the restaurant comes straight from the gardens, only hours before being served onto your plate. It's also the only place in Bali that you're able to drink the water straight from the tap.

At the top of the property is a natural spring which flows down through aqua gardens, further filtering the water as it feeds the rest of the property. The waterways are so healthy that there's hundreds of freshwater fish living throughout them, including in the channels around the eco bungalows.

Surrounding the property is a mix of jungle and rice paddies, which rival those listed in the world heritage areas of Bali and it's full of wildlife, the dragon flies there look like creatures out of Avatar, oh and there's two 12m high waterfalls in the backyard. Take our word for it - it's a ridiculously pretty place which is pollution and tourism free.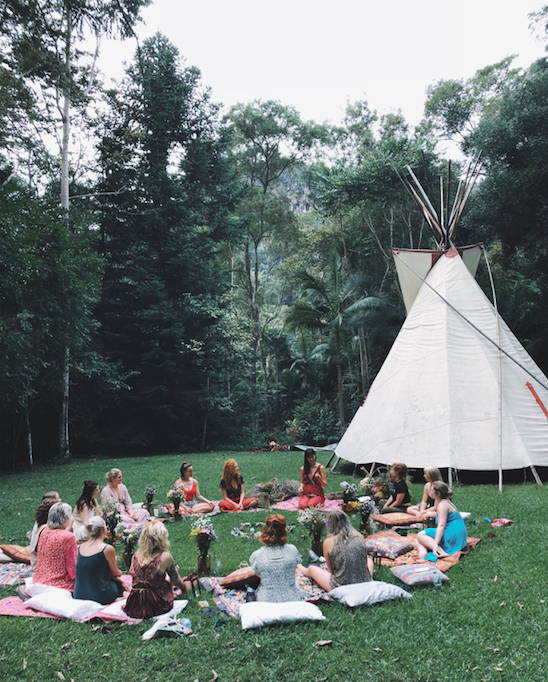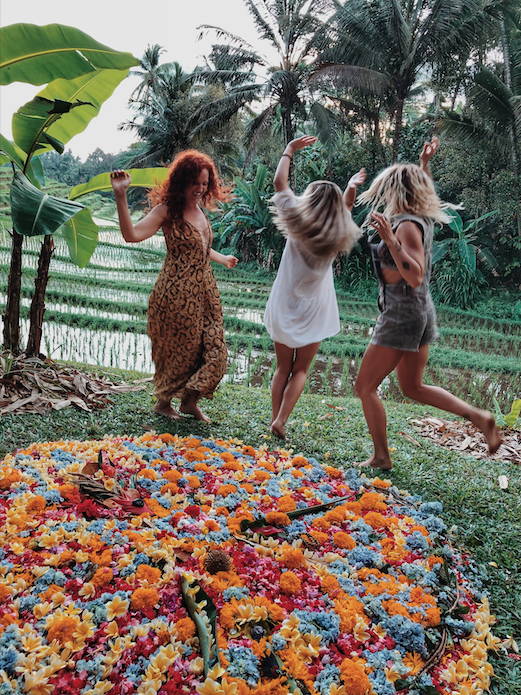 "When I first decided to go on the retreat with Sally, it was very spur-of-the-moment. I needed a getaway and it thought what better way to get away than with a yoga teacher whom i've admired for a while. I expected this to be an amazing trip and experience of travelling, but what i got was so much more. The energy Sal and the other teachers gave off was vibrant and inspiring. These people have chosen a way of life that I see as the truest way of living. I felt could see right inside each of them when they spoke and could tell there is no hiding in any of them -unapologetically themselves! I was also able to get a tattoo fromPeri, the amazing hand-poke tattoo artist. Her ritual took me to another place where I felt I was truly finding my path. She took into consideration all the things of importance to me and now I have an incredible physical representation of it on me forever. This trip has completely taken my shell away and I am more myself than I have ever been. I'll never be the same again, and I have Sally and her amazing friends to thank for that."
- Hannah Griego.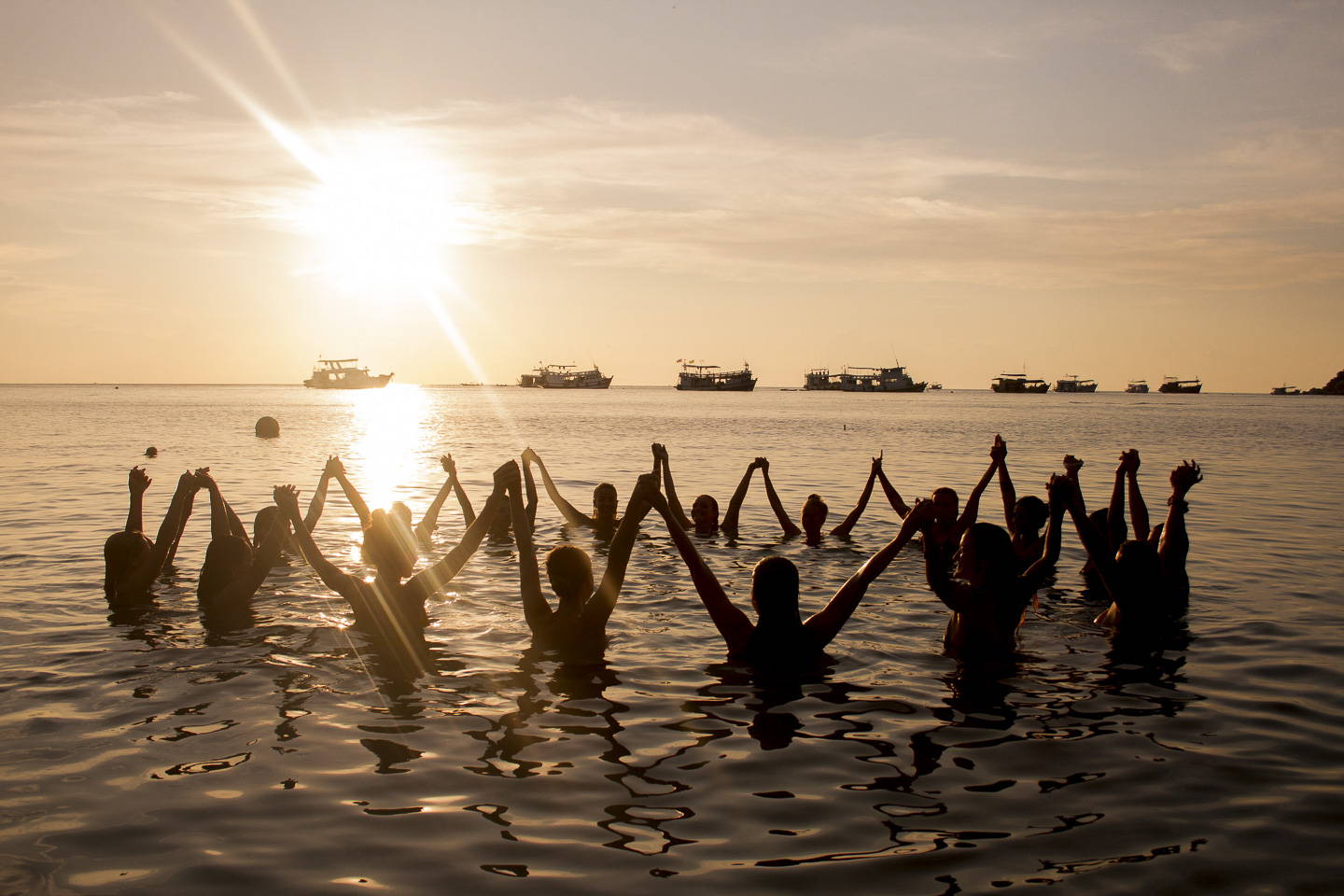 "I went into the retreat with few expectations, and to say this retreat has changed my life is an understatement. I have met a group of incredible women around the globe, connected with my femininity, and opened my heart to self love and appreciation. It was a week of pure magic."
- Louise Brooke.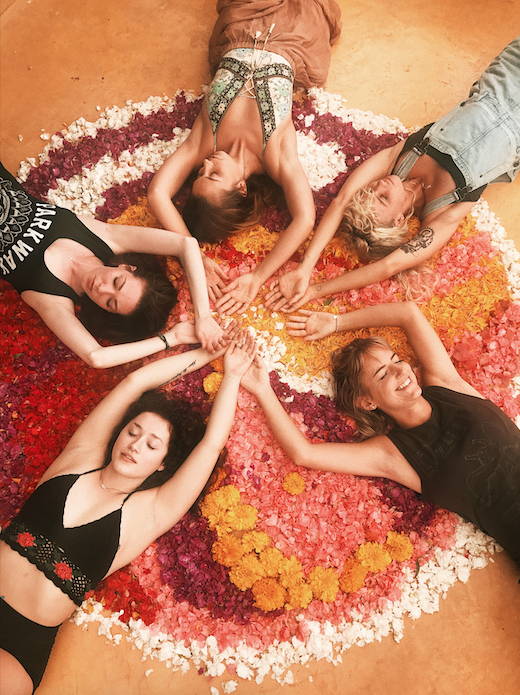 "I have been on retreats before, but this was something else... 'Magic' is the word that first comes to mind and after getting to know Sally I think it's pretty apt! Sally brought together the most beautiful energies (herself, Yin Yoga teacher Sarah and EFT & Manifestation GuruTeddy) to create five full yet flexible days of energizing and regenerative, soul-nourishing activities. I couldn't have imagined a better setting than the lush and tranquil eco resort she had chosen in the Balinese mountains. A private waterfall just a short walk away for swims after morning yoga... bliss. All food was picked fresh from the gardens and prepared and served by the most beautiful staff. Sally clearly has a gift for bringing together the perfect elements to create intimate and empowering retreats - I would recommend them to anyone that feels the call."
- Jodi Plumbley.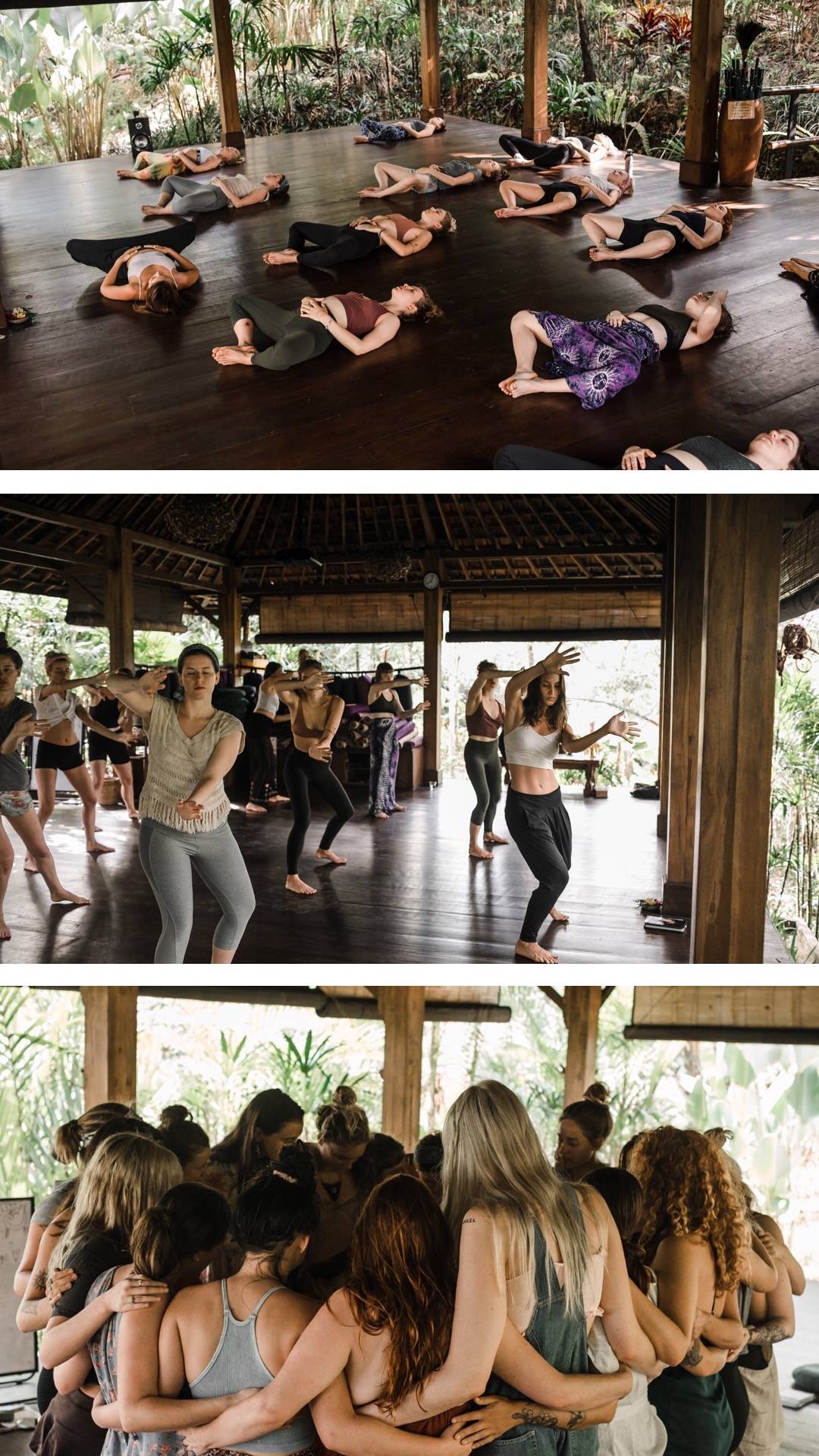 THAILAND

Come join us on the stunning island Koh Tao. I recently visited the island and was blown away with the crystal clear beaches, off the doorstep coral reefs, rich crimson sunsets and the authentic tasty Thai food. The retreat is situated on a tropical paradise in the Gulf of Thailand, an island famous for its diving, coral reefs, tropical beaches and laid back atmosphere. The retreat will be held at a exclusive cliff top accommodation on the southern side of the island. Accommodation ranges from luxurious 'glamping' style tents with sea views, to sea view cottages and suites.

The yoga deck is situated on a cliff overlooking the most incredible glittery blue bay and we have access to our very own coral reef and marine nursery where you can find parrot fish, angel fish, triggerfish, blue spotted rays, sea turtles and perhaps even glimpse the small baby reef sharks. The island boasts a variety of local Thai vegetarian and fresh seafood dishes.

Picture yourself with a fresh morning juice on the deck overlooking the sea and afternoons spent watching the sunset under a palm tree on one of the white sandy beaches. Truly heavenly.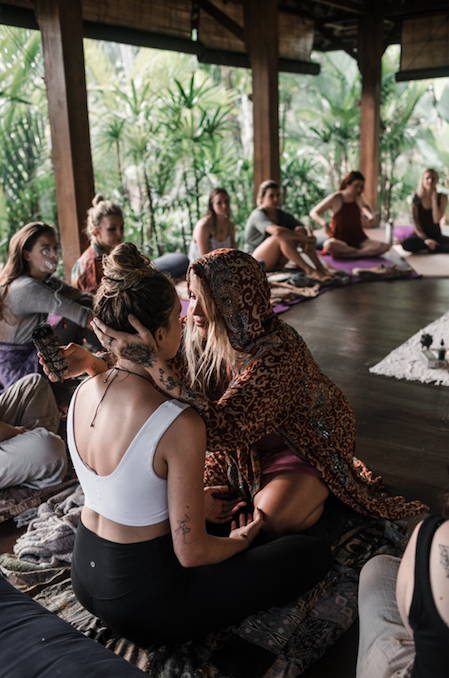 Enter your details to be on the waiting list to hear about upcoming retreats.